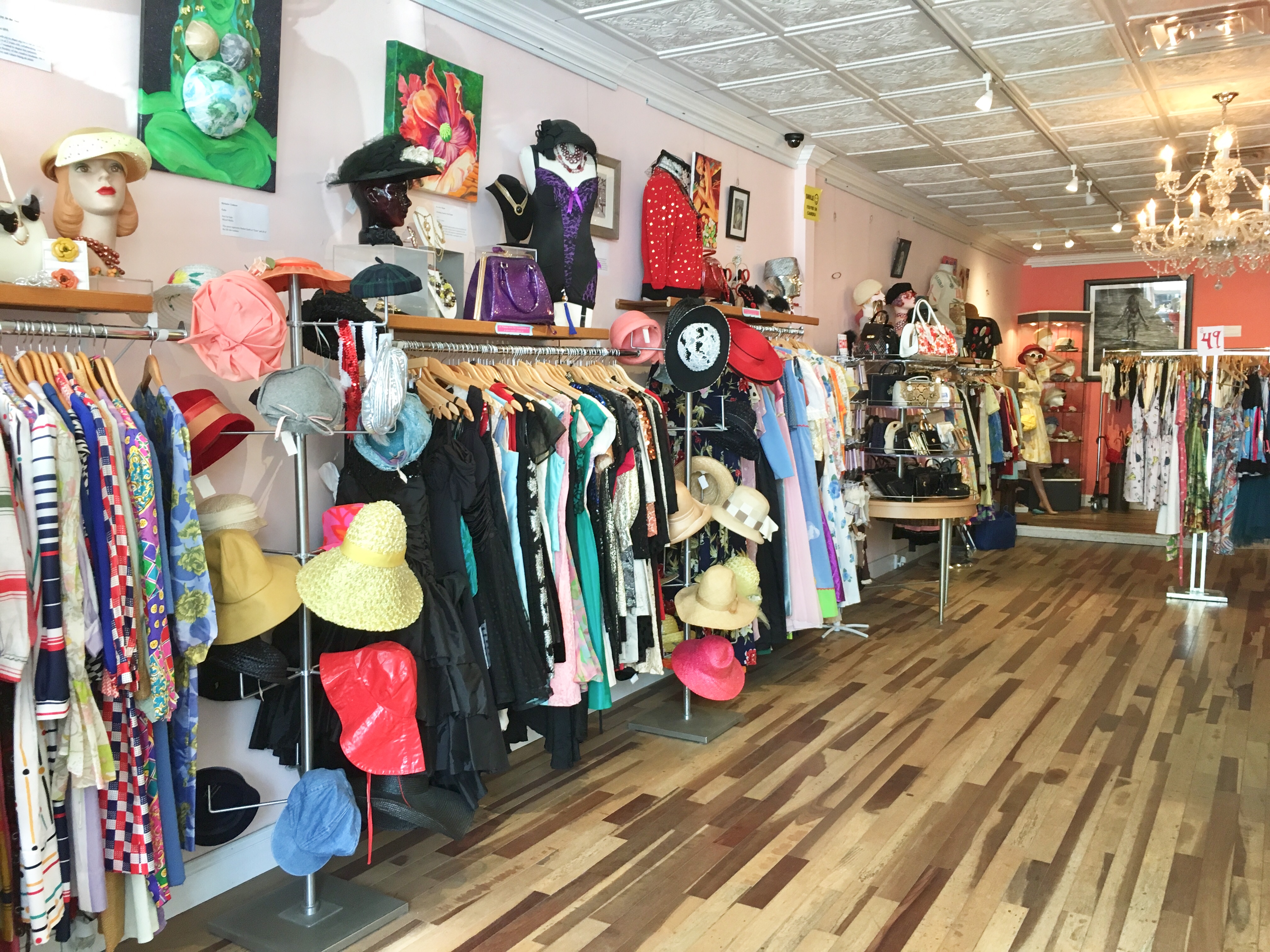 About Paper Doll Vintage Boutique
Paper Doll Vintage Boutique opened its doors on May 19th, 2012. We started selling exclusively vintage clothing and accessories, and have now expanded to also selling vintage inspired pinup reproductions in sizes XS-4X, up-cycled accessories and local art. Because of the unique nature of the items sold, the shop has become a local hub for artists and the community, hosting monthly art shows, classes, events and fashion shows. We include a variety of styles, sizes and price points, to work with everyone's style and budget. From theme party goers, theater companies, photographers, designers and stylists, to someone just wanting to express their personal style for a special occasion or every day, our shop specializes in distinctive items that are hard to find anywhere else. Paper Doll Vintage Boutique won first place for Long Island's Best Vintage Clothing Store in Long Island Press's Best of Long Island from 2013-2022. We are located the heart of the thriving beach town of Sayville, that also features other wonderful specialty shops. Our shop features many more items that have not yet made it to our website, so we encourage you to visit us and check back often!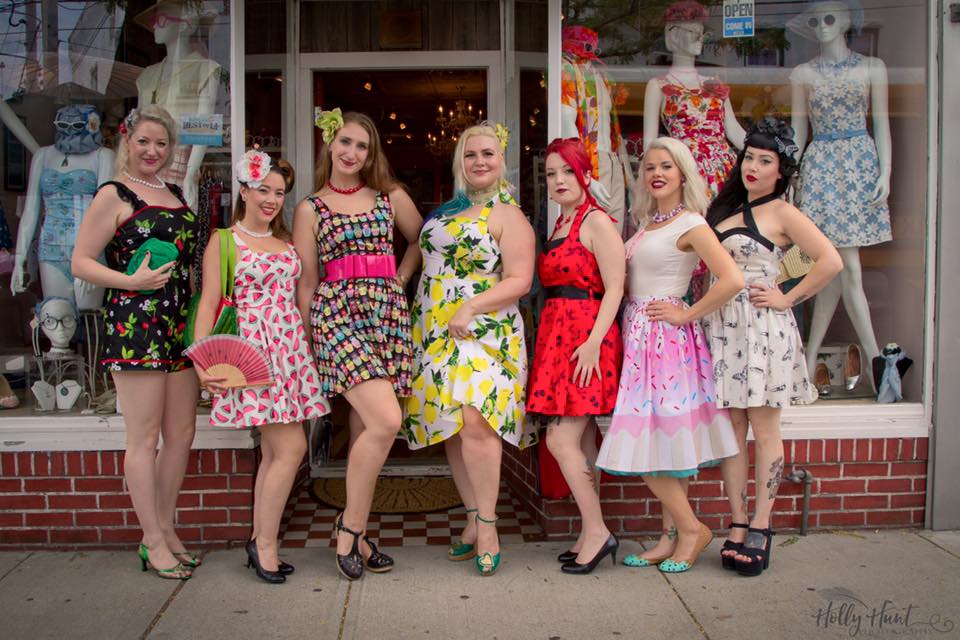 Our Story
Dominique always loved to express her personality through her wardrobe. Her parents immigrated to the United States, in pursuit of the American dream. Her mother has a passion for antiques and history, and took Dominique on garage sale and thrifting adventures since she was a child. She taught her to appreciate the uniqueness, as well as the history, of vintage clothing. Dominique's father owned a business himself and his encouragement and experience got her interested in becoming a business owner. Since she was a child, Dominique was always coming up with ways she could make money. From living room interpretive dance productions, where even the family dog was charged admission, to selling shells she painted on the boardwalk, she was always a mover and a shaker. With her parent's help, Dominique began selling clothes on eBay when she was only 14 years old and did that throughout Middle and High School. While she pursued her degree from The School of the Art Institute of Chicago, she continued to sell vintage clothing by consigning them to several Chicago vintage shops. In 2006, Dominique returned to New York where she began a job as a designer and re-met her crush, Joseph Laspina, since she was 8 years old, whom she began dating. She continued to send packages to the primary vintage shop she sold to in Chicago and they sent her checks. However, Dominique was not happy at her job and the vintage shop she worked with closed. She left her job and started selling items on eBay again while bartending and figuring out what career would be a good fit. In 2009, she began researching what it would take to open her own shop. After years of research, saving money, collecting inventory and store fixtures, Dominique and Joe partnered up in 2012. With Joe's support and the help of family and friends, many of whom she met at the very bar she worked at, Paper Doll Vintage Boutique was able to open.